It was a tough 48-hour period, but the Garmin Connect importer is now fixed. As many of you know, Garmin's been busy rolling out a lot of changes to their site over the past few weeks. We've adapted our code and everything should now be 100%. If you're still having trouble, shoot us an email and we'll investigate.
Naturally, we were caught in between working on some existing features and rolling out new ones, while patching the importer. So, we had to wrap things up. And voila! New features.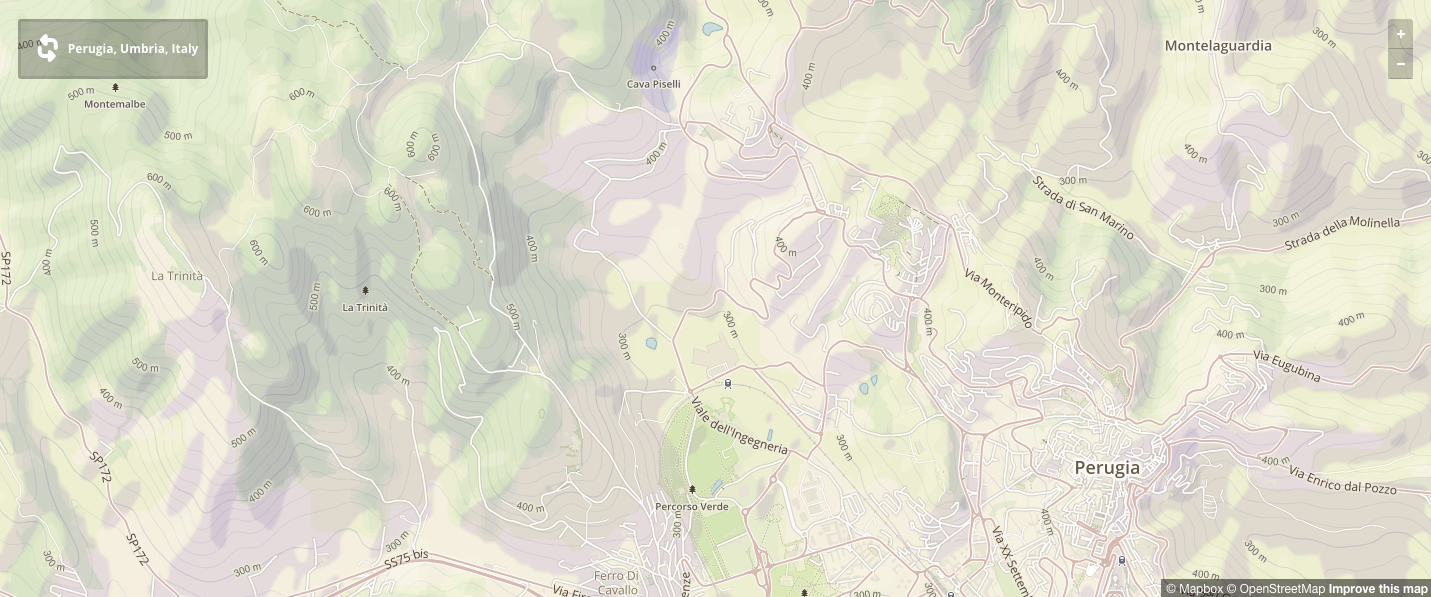 New Maps: Trails and Satellite View
We've added a new trail focused map that includes enhanced elevation and terrain data. If you run a lot of hills or trails this is going to be your new "go to" map.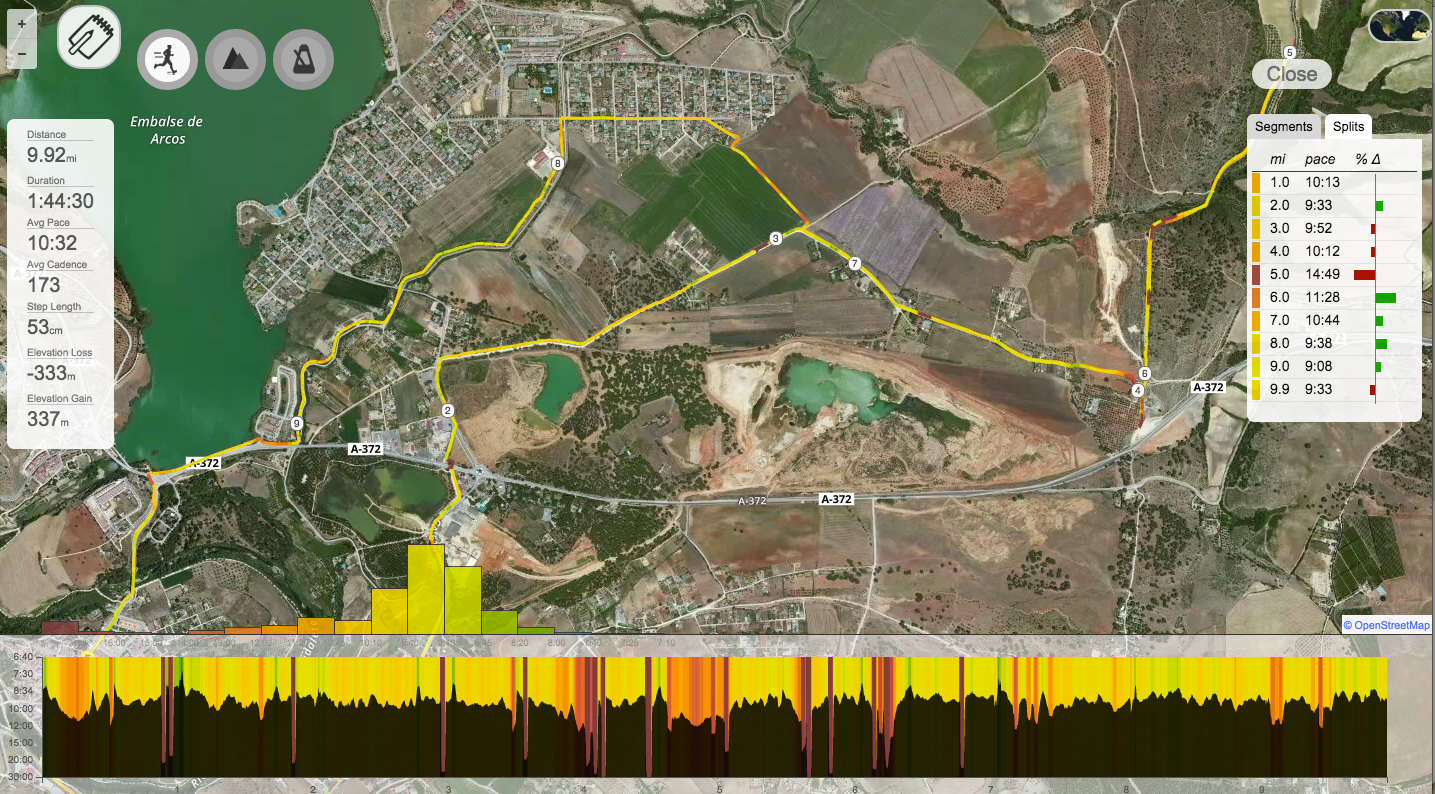 In addition, we added the Satellite map. It was silly not to have it on Smashrun before, especially, considering how useful it is for orienting yourself before and after a run. Besides, it makes the Smashrun Pro map look even better!
You'll get a guider the next time you click on your route, explaining how it works. Basically, when you open up a route, you can mouse over the globe icon on the top right of your route map to switch styles.
The next step will be unlockable map styles. Maybe even a treasure map, maybe even with hidden badge locations. Maybe.
Interactive Charts and Graphs for Ranks
We are currently in the process of making every single chart on Smashrun interactive. Most of the charts will look pretty much the same, but we'll be adding additional layers of detail.
We started with the Ranks section, so now you'll be able to gain some useful insights just by mousing over them…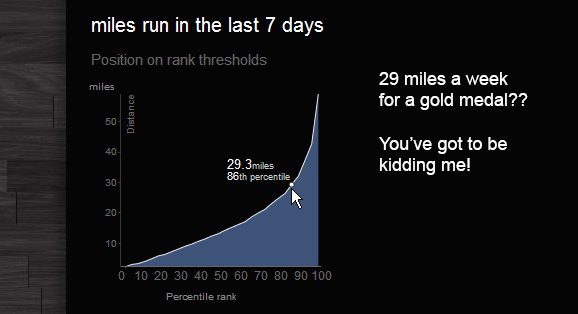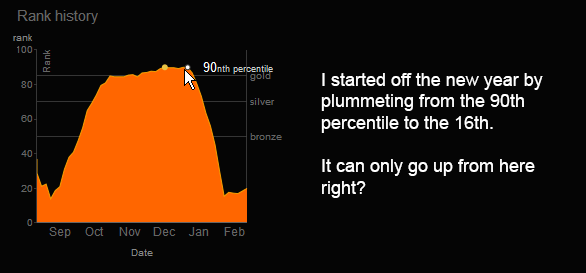 We'll be working through these interactive charts bit by bit, while all the while doing our best to stay on track with the other features we're getting ready for Spring. And who knows, it's even possible that the mythical shoe tracker might make an appearance…of course first we'll have to dust off our notes from early 2014.
Update (Feb. 15 – 2:36PM GMT+1): It looks like the new Garmin API no longer buckets all run activity types under "Running". Instead, they're all getting passed as the specific run activity type. If you get "no new runs found" when trying to sync, it's because you have a run categorized as Treadmill/ Track/ Trail/ Street Running. You can either change the activity type to just "Running" and they should all import. Or, if you can hold off a bit longer while we prepare the patch, we'll fix it so that you can import your runs as is!
Update (Feb. 15 – 9:38PM GMT+1): All fixed! Everyone should now be able to import their runs without any problems.