We've made a couple of recent changes to Smashrun's Pro Map!
You can now view laps within the Pro Map if you upload a run from a TCX file*
Switching between map filters no longer resets pace buckets/ HR zones etc
Mouse over filter will only show the overlay for the selected segment
Selecting segments, splits, or laps can be reset
*This is really the first step towards broader support for lap data. Two things to note: (1) laps will not be retroactively added to previous runs imported as a TCX file and (2) if you've got more than 28 laps, it'll overflow from the container so… we'll fix that.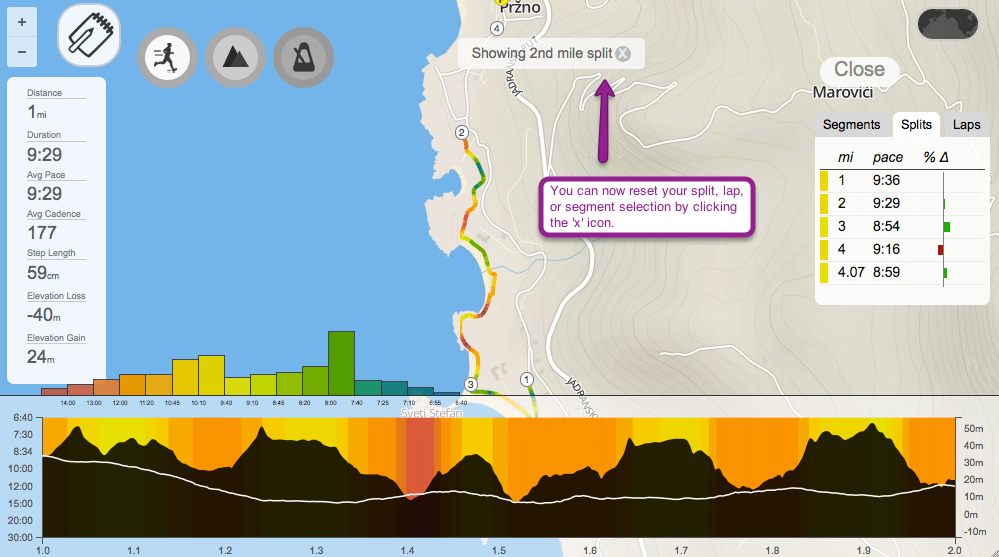 We also included a small section at the bottom of the settings > sync page where you can tweet at some of your favorite apps/devices to help us convince them to integrate with Smashrun!