We're moving to the updated Garmin API.
If you currently import from Garmin take a second right now and go to your Settings Sync Page and connect your account to the new Garmin API.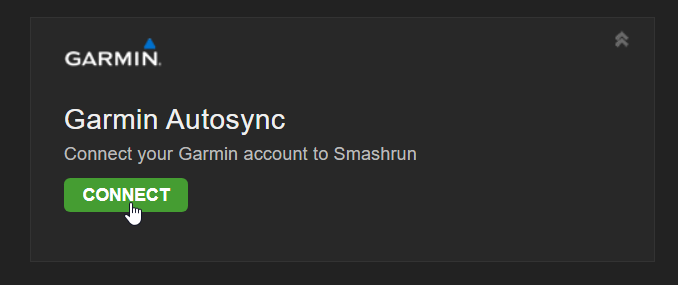 This new Garmin API is replacing our existing API connection starting today, so please make sure you connect.
Once you're connected your next run will automatically sync to Smashrun as soon as it arrives on Garmin Connect. That means no more need to click the sync button. (If you're a Pro user once you move to the new API everything should be the same as it was.)
For the moment historical synchronization from the Garmin API will be disabled. If you're an existing user, this shouldn't make a difference at all. If you're a new user then check back next week after we work out all the bugs with historical import (or use a 3rd party site like Fitness Syncer).
UPDATE 4/8/21
We had a deadline from Garmin to switch to this new API, so unfortunately these changes had to go live for everyone before we had done the usual beta testing. We're continuously releasing patches, so please report any issues you spot and we'll keep knocking away at them.