Smashrun is now integrated with FitnessSyncer, a cloud synchronization service that helps you consolidate and publish your fitness data into multiple platforms. It's free and it automatically syncs your activities, and lets you back it up on Amazon S3 or DropBox, every night. If you're using a Withings scale, you can also use it to keep your weight data up-to-date on Smashrun!
How it works
To set it up, register an account on https://www.fitnesssyncer.com/sign-in and click on Account. You need to add each data source and destination separately. You can also apply filters to each source so that you're only grabbing the activities you want to include.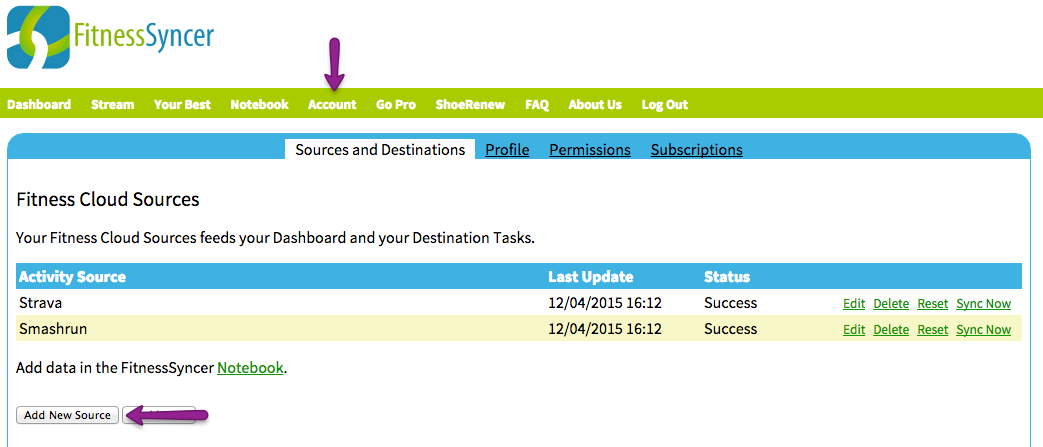 When you add Smashrun as a Destination Task, set it as Type: "Synchronize with Service" > Sync Type: "Activity" > Destination: "Smashrun" > Save. FitnessSyncer will then grab your activities from the source and push them to Smashrun every night.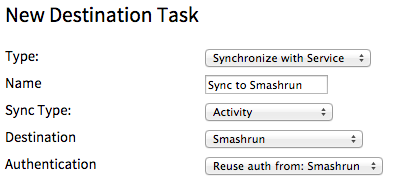 FitnessSyncer supports a lot of different apps and, uniquely, Google Fit, Microsoft HealthVault, FitBit, and MapMyFitness. It also lets you schedule a weekly email report that gives you a summary of all your different fitness activities, whether it's running-related or not. Give it a go and let us know if you have any questions!