We've adjusted the streak tracker to make it a bit easier to keep track of your current streak. Now, if you're running a streak but it's not your longest streak, we display your current streak alongside your longest streak.
Like this…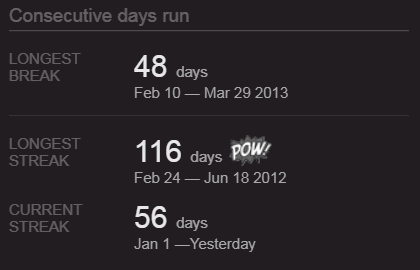 And likewise if you're taking a break from running, but it's not the longest break you've taken, then we also show your current break.
Like this…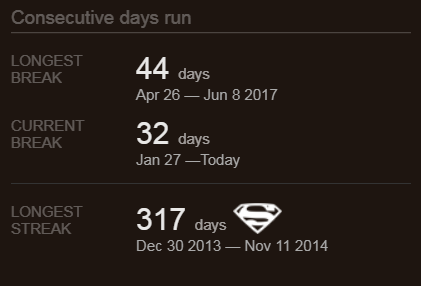 That said, if you're not on a streak or on a break (or if your longest streak/break is the one you're currently in the middle of) the streak tracker will look the same as it always has.
This release also contains dozens of assorted bug fixes. If you've reported a problem recently then the odds are that it should be patched in this release. If not, let us know, as we'll sort it out.