You can now setup your goals for months in future. It's simple. Just select the date, and add your goal. 🙂

* Note that the dates will be greyed out because there's no data yet.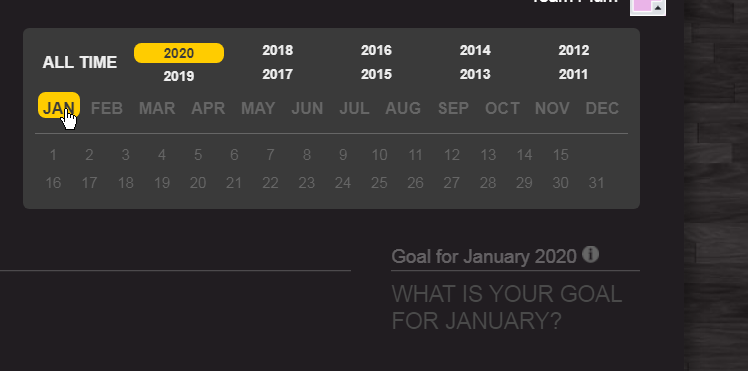 Virtual Runs
We've also added another small improvement. If you run on a a treadmill that does virtual runs (like a Zwift for example), then you may find yourself collecting location notables for places you've never physically been. You can now tag these runs as "Virtual" and that will solve the problem.