This week, we released some changes to Social making it easier for you to interact with your friends and followers, view your notifications, and add or invite your friends on mobile!
We decided to disable the Explore view on mobile for now, but we are working on releasing a modified mobile-friendly version. Additionally, if you need to update your Social privacy settings, you can do it by clicking the menu on the top-right, then choose "Privacy Settings". Remember that you'll need to select one of four social configuration options in order to use or disable Social.
You'll find the Social and Notification buttons at the bottom of the Overview pages.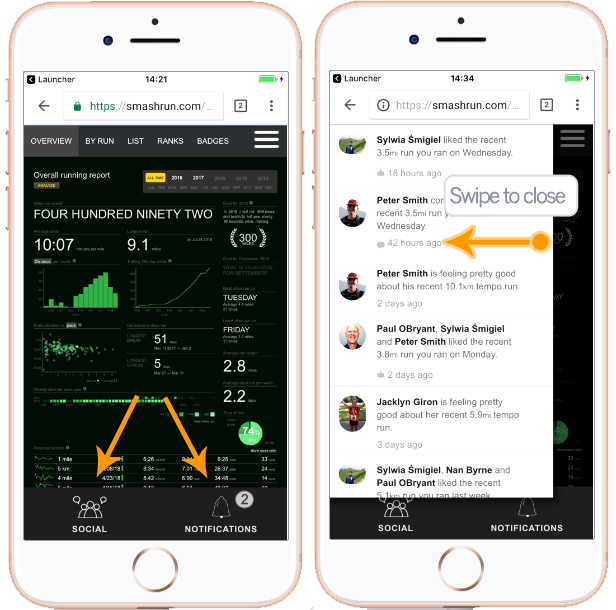 Once you load Social, you can switch activity feeds by clicking on the top left icon for the current view. You can also click on user profile photos to load their bio and quick stats.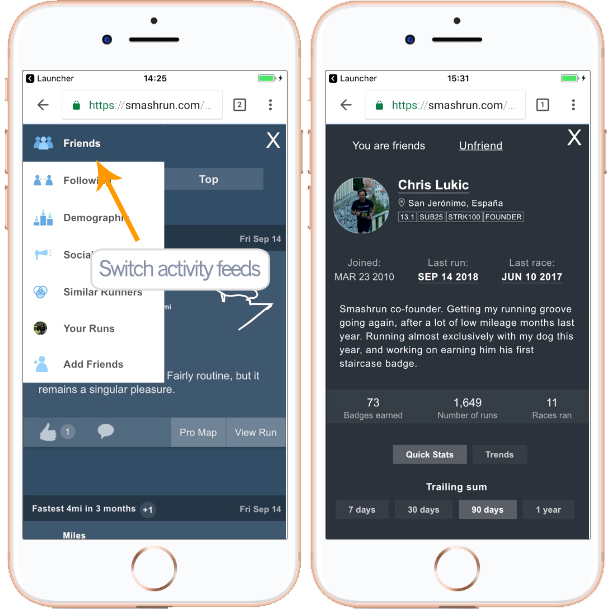 To view different time periods when comparing Quick Stats or Trends, just click any of the Trailing Sum options.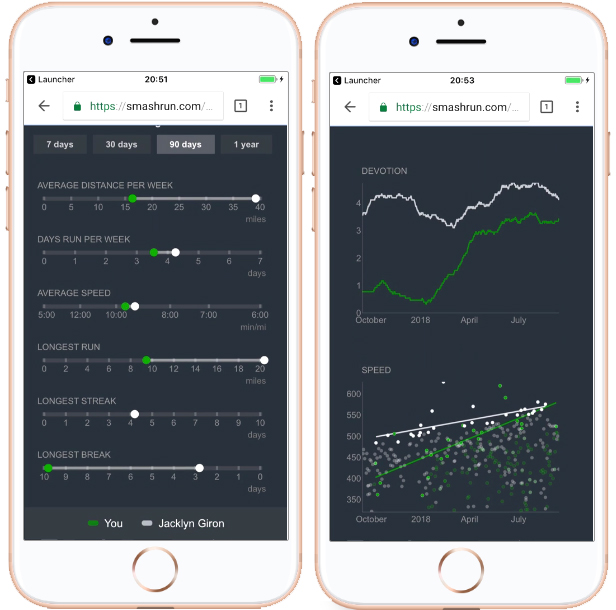 As always, if you have any questions or if you happen to come across any issues, please don't hesitate to email us at hi@smashrun.com 🙂