One of things we've always liked about Smashrun is that it's a personal dashboard for your running. Your stats are a testament to your training, and every run you've ever logged on Smashrun is displayed within the context of how you've evolved as a runner since the day you registered. Some of your hard runs probably deserved recognition. Perhaps, other runners could've learned from your training. Maybe a Smashrunner ran the same race you did, but you never knew…
Community is a big part of what makes running enjoyable and, while we've always been happy with Smashrun being a personal experience, our shared running experiences also deserve a home within Smashrun. This is why we built Social.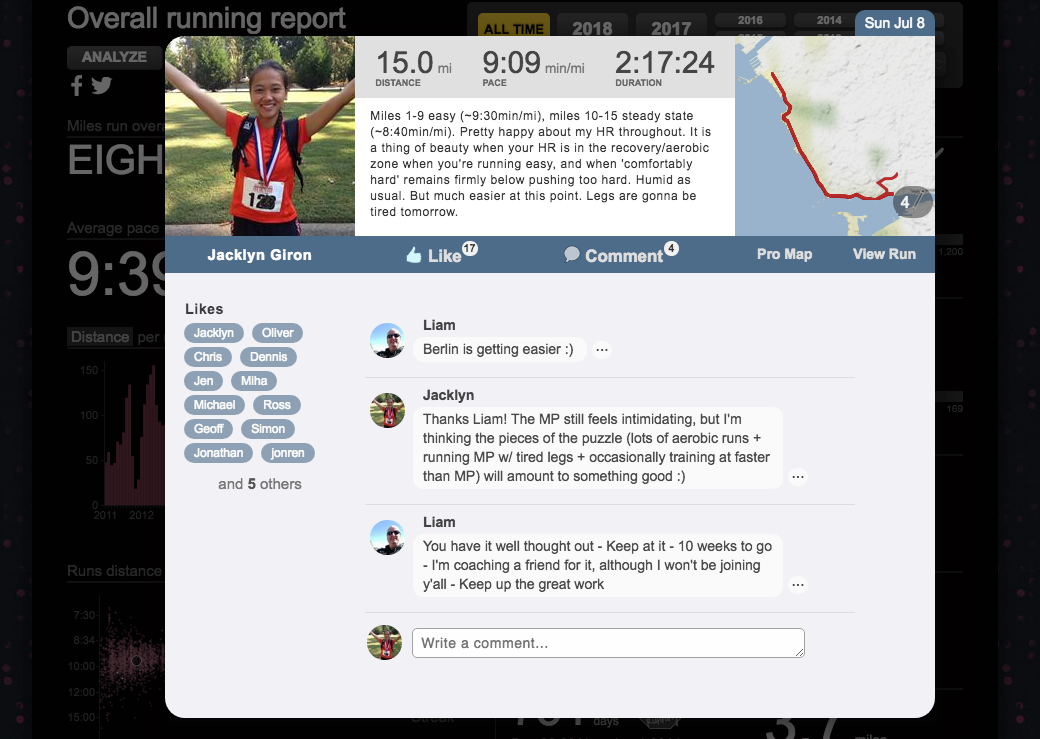 Smashrun's social features adopts privacy by design. If you don't want to be social, you don't have to be. If you only want to interact with your friends and no one else, you can. And if you want to discover runners who train the same way you do, you can do that as well!
To get started, you'll need to choose one of four social configurations: (1) Socially Motivated, (2) Open Social, (3) Closed Social, or (4) Private.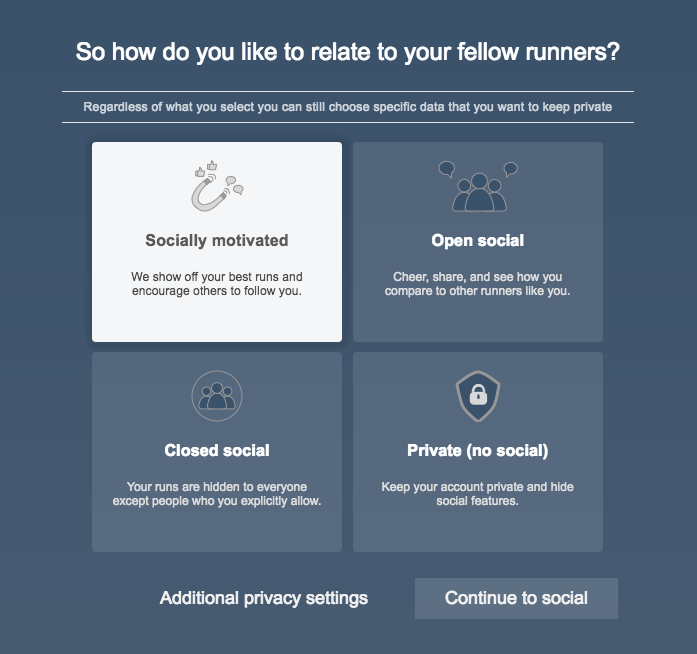 Private turns off all social functionalities – no one can find you or view your activities, you can't friend or follow anyone, and you can't compare your stats to other runners . You're basically incognito.
Closed Social lets you connect only with people you explicitly allow, such as your friends. You can't follow anyone, you won't be able to view runners in your demographic, and you can't view similar runners.
Open Social lets you interact with everyone who wants to be social. You can friend or follow anyone, you can see runners in your demographic, and you can see similar runners.
Socially Motivated is the same as Open Social, but we let your friends or followers know when you've had a great run 🙂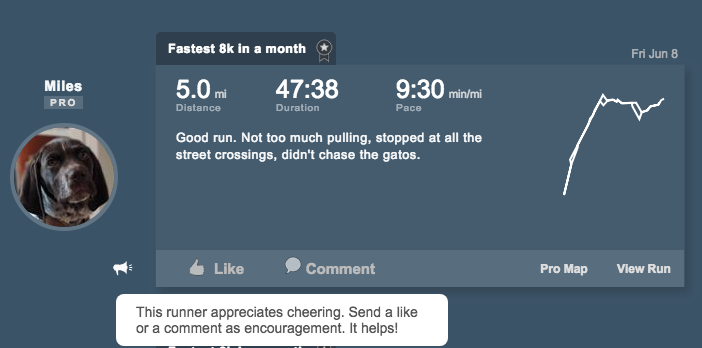 Once you've chosen a setting, you'll be able to see your different activity feeds within Social. Any notifications you receive will show up on your Overview page. You'll also be able to click on a username to view that runner's profile modal, which displays their bio, profile summary, quick stats and trends, and see how you compare to that runner.
Tomorrow, we'll post more about Similar Runners, the Explore section, Quick Stats, and Trends.
See you on Social!
There's a few big things we're still working on in order to complete Smashrun's social features. We'll update everyone once these are live.
Mobile-friendly social feeds and notifications
Message user
Like/Reply to specific comment
Groups
Challenges
Note: The "Friends" drop-down will now only include your friends and not the people you follow. Follows will only exist within the Social feeds.