If you run with an Apple Watch, you'll be happy to know that you can now use HealthFit to send your runs directly to Smashrun in FIT format.
To set it up, launch HealthFit and give the app permission to read data from the Health app. This will enable HealthFit to import your activities. The first time you export runs into Smashrun, you'll have to select the run(s) for export within the Workouts tab, then click the menu icon on the bottom right. Select Smashrun as the export option and authenticate. Note that you can add Smashrun as a favorite so that it shows up on the toolbar, and you can export directly after selecting runs.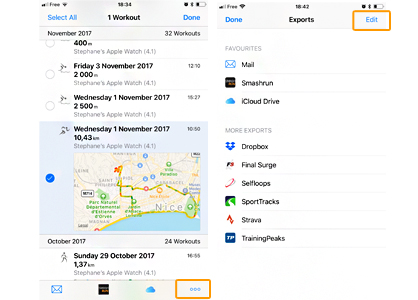 If you encounter any questions regarding the app, you can send a message within the HealthFit app or send an email to healthfit@altifondo.com.
Note: The Nike Run Club (NRC) app does not write any GPS data in HealthKit, which means HealthFit cannot export any GPS with workouts recorded with NRC. At best, it can only export Heart Rate data. In other words, Nike users can't use HealthFit to export runs.