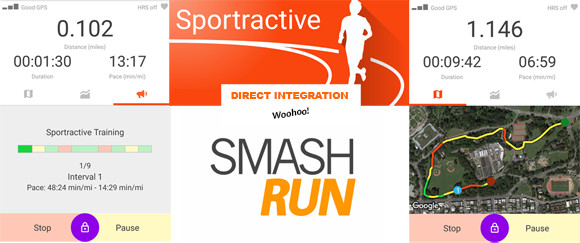 Sportractive is a popular and highly rated free app for Android phones. It's got a super clean interface, accurate recording, and a ton of features. And best of all, it now has a direct integration with Smashrun.
If you've got an Android phone, and you're looking for an easy way to get your runs on Smashrun it's definitely worth trying out – especially because it's completely free.
To set it up with Smashrun, go to Sportractive's main menu and click on 'Settings'. Scroll down to 'Cloud and Social Network Preferences', click on it, and check Smashrun. In the subsequent window, either create a new account or connect your Smashrun account with Sportractive. You're all set!