Goal-setting is what bridges the gap between running casually and running purposefully. Whether you're competing with your own personal best or toeing the line with other runners in an upcoming race, the first step to being ready is setting a goal.
For many runners, the most common type of goal is based on mileage. Some of us set a mileage goal for the year and we divide it as we see fit over the different months. Others prefer shorter-term goals and set their mileage at the beginning of each month. You can do both with Smashrun's first goal-setting feature.
To set a goal, click on the prompt under the goal header: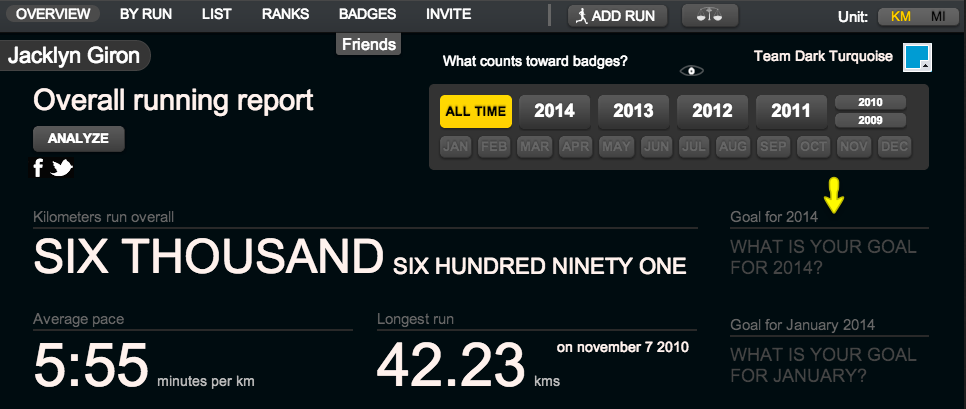 If you're viewing your All Time stats, you'll see the option to set a goal for the current month and the current year. If you're viewing your 2014 stats, it will ask you for your 2014 goal and, if you're viewing January, it asks for your January goal.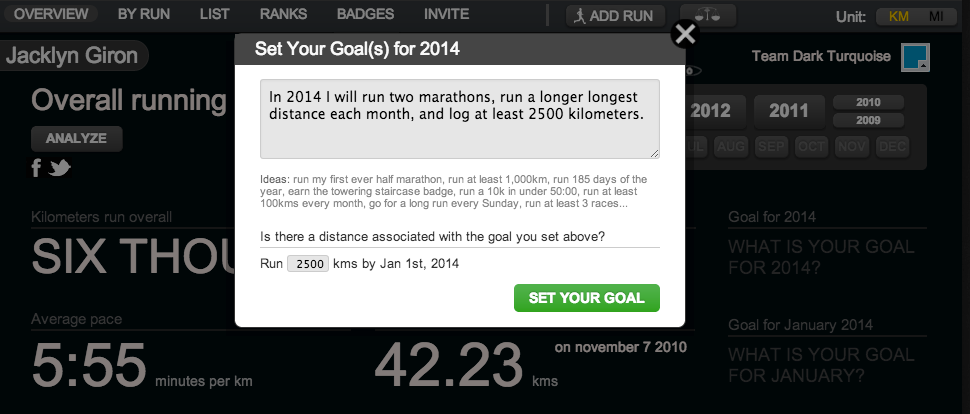 Once your goal is set, unless you've got private stats, other runners will see it as well!

If you're a Smashrun Pro user, you'll also know when you're behind your mileage goal, because your number of miles in the progress bar will turn red and you'll see an approximate value indicating where you should already be.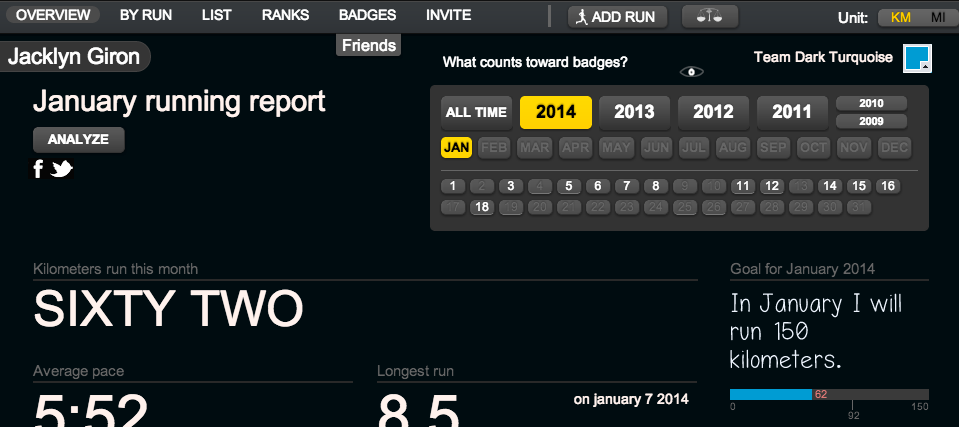 You can also edit your goals anytime just by clicking on it or, delete it by mousing over your goal and clicking the 'x' icon that shows up on the top right corner.
If you're not yet ready to set a goal, no problem. It's smart enough to know not to show up when no goals have been set, so other users don't see it when they visit your profile. Although, you should really give it a try, because we'd like to see what sort of running goals you've got this year!