Hi everyone,
Last night, at 11:03PM EST, we released our second patch for the February Release. Any issues associated with delays in importing Nike+ GPS data or problems with loading maps have been resolved. Please let us know if you find any other problems and we'll make sure it goes out in our final patch!
In addition, we also included a button within badge details that lets you "relive the joy" of earning your badges. Here ya go – give it a test drive.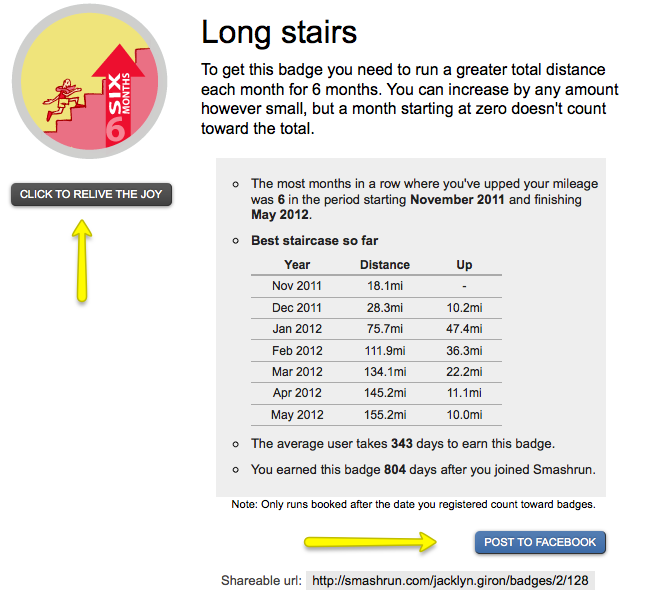 You can even share the badge url or post it to Facebook and when someone else clicks on it, they get to see it in the same way you did when you first earned it. Yeah!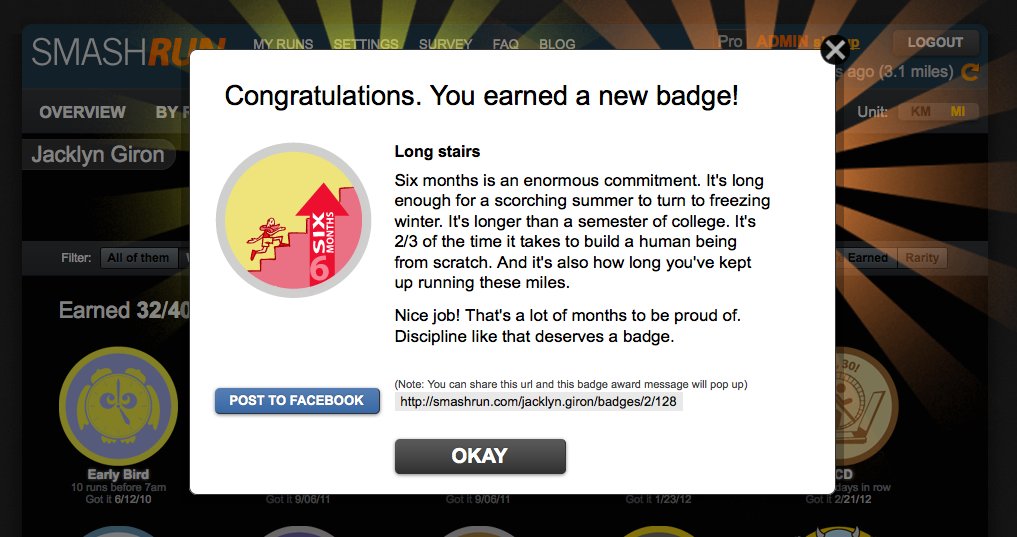 More things are coming over the next few weeks and thanks so much to everyone for the ongoing feedback.
Happy running, Smashrunners!