After reading 87 beta surveys, 24 emails, and too many tweets to count in the past 72 hours…it's pretty unanimous: the badges are cool and Smashrun needs more of them!
Luckily, we've been working with an awesome designer/ illustrator who's been knocking out some newly minted badges. We're not yet sure about the release date, but the next set will focus on cumulative times, cumulative distances, variations in pacing, and periodization. Here are just a few examples of what we're currently working on…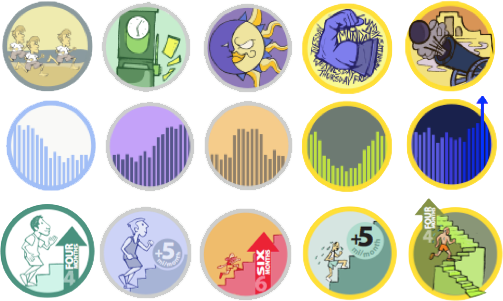 As always, feel free to comment and let us know if you've got some milestone ideas and we'll jot them down as we create more!