UPDATE:
Garmin Connect's website is now back online, however the functionality to export FIT files from their platform is still down. This means that although we can can sync your summary data, we're not able to get the detailed pace and maps that come through the FIT import.
We're looking at workarounds on our side, but in the meantime the procedure below is still your best bet to get all of the details of your latest run imported.
————————————————————–

Garmin's down and, if you've never done it before, exporting data from your Garmin device may not be the most intuitive process. Rest assured, you can still salvage your streak and you still have a source of truth!
If you have a Garmin watch that doesn't support music, the steps for exporting your data is as simple as plugging in your watch (via USB charger) to your MAC/PC. Your device should mount to your computer like a hard drive which exposes an Activity folder.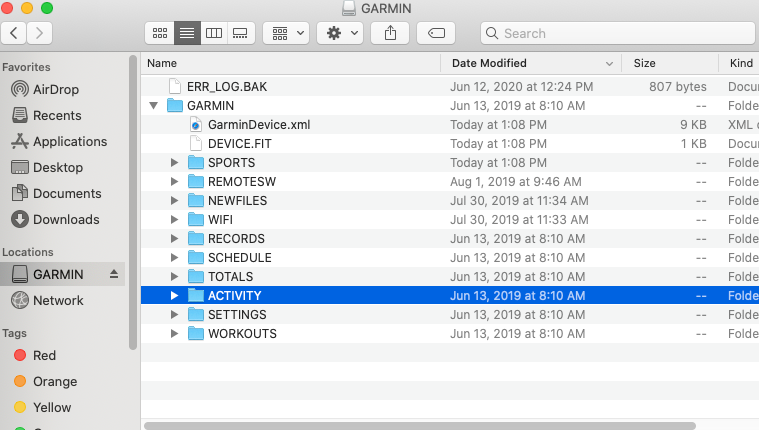 Within this folder, you'll either see a list of TCX or FIT files. You can import files individually or in bulk, as a ZIP file, to Smashrun. Remember that you can also import files via email (detailed in the aforementioned link)!
Alternatively, if you have a Garmin device that supports music, you'll need to use a utility such as https://www.android.com/filetransfer/ to access the same files from your device. However, the steps are similar to the above.
If you have any questions – send us an email at hi@smashrun.com.