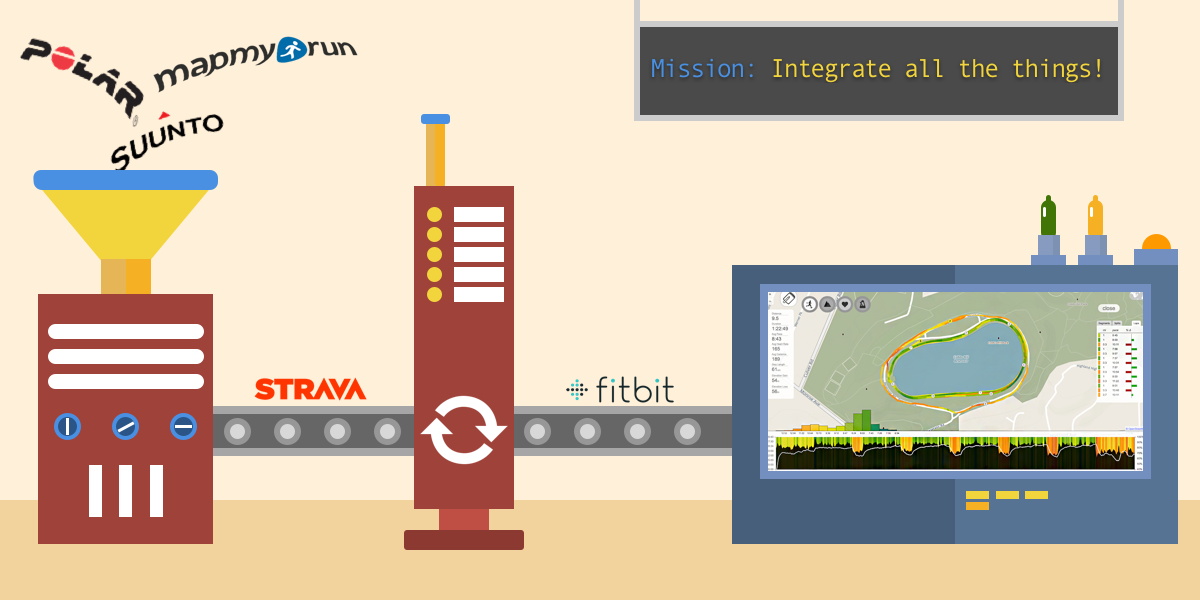 For the next month or so, we're focusing on developing integrations with every single app or device that allows us to. Right now, that's Polar, Suunto, Fitbit, MapMyRun and Strava. If you're using one of those to track your runs, then we need your help to beta test.
You'll need to be really detail-oriented, very ok with things not working perfectly, and excited to help us get things right.
If that sounds like you, then shoot an email to hi@smashrun.com with your account details and the names of the apps and devices you use to track your running. We'll start beta testing later this month, and we'll let you know what you need to do to get started.
A few notes…
Strava
We've read about the recent blow up between Strava and Relive. Our hope is that this small firestorm has helped reinforce just how strongly runners feel about ownership of their data. Strava has reached out to us in the past about integrating, and, at the time, they reassured us about their terms. So we're really hopeful that they're as excited to work with us, as we are with them.
Nike Run Club
If you use Nike Run Club, then your data is locked up tight. Nike removed their API years ago, and has taken measures to ensure that no one can get their data out. Sorry guys, wish there was something we could do. We've really tried.
Runkeeper and Endomondo
These sites have APIs that are not publicly available. If you want a Smashrun integration be sure to reach out and let them know.
Data Portability and Smashrun
You can bulk export a zip file with all your runs from your account page.
You can export any individual run from your By Run page.
You can download a CSV to open in Excel and play with your data.
You can use our API (no API key necessary) to export your own data and do with it what you wish.
You can request a key for an app to allow other people to use their running data on Smashrun
You can deactivate your account, we'll permanently delete all of your data.
If you want your favorite app to work with Smashrun, let them know we have an API that makes it super easy.